Check them out before you choose
Excluding the Rogues
Referenceline works with Trading Standards, with sponsors of the Chartered Trading Standards Institute Approved Codes and with various professional bodies. There is no perfect vetting system, but these organisations are independent and far better qualified to carry out checks on businesses than any review site - including Referenceline.
Referenceline helps you make a more informed choice
Our role in this partnership with other organisations is to show you the track record of each business, so you can judge who is most likely to meet your needs. We offer a wealth of information provided by previous customers, including unedited handwritten reviews, and all of the images have been approved by customers, so you know they are not just stock photos of other people's work or products copied from the internet.
Look for a consistent pattern of reviews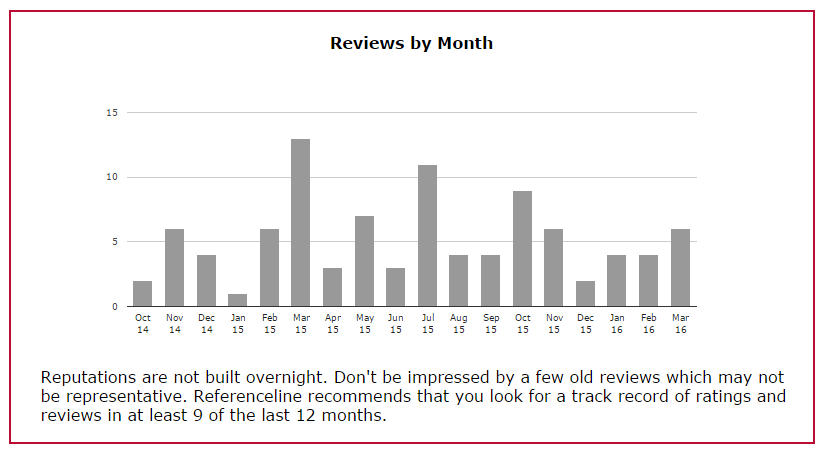 Reputations are not made overnight, so look for firms with recent and consistent reviews over a reasonable period of time - don't be impressed by a few high ratings. Firms that carry our a large number of jobs for different customers every week may be expected to show several reviews every month. Smaller firms that do work which takes several weeks to complete may show only a few reviews each year. In either case, try to decide if what you can see appears to be representative of that firm's track record.
Look for reviews that match your budget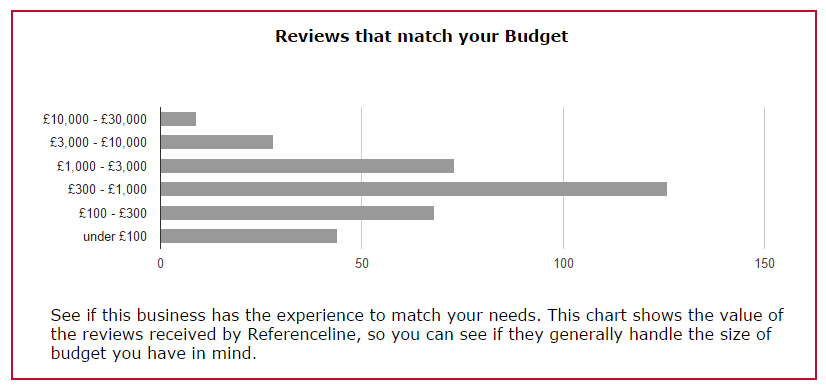 See whether they have experience of the type of work you need. Do they regularly handle contracts of the budget (large or small) that you have in mind. Some firms will tend to specialise in smaller contracts - perhaps repair work. Others may have experience in very large jobs. Many firms will be open to a wide range of work. So think about your particular needs, see if the firm has experience to match those needs and then take a look at the reviews from customers in your budget range.
Which reviews matter most to you?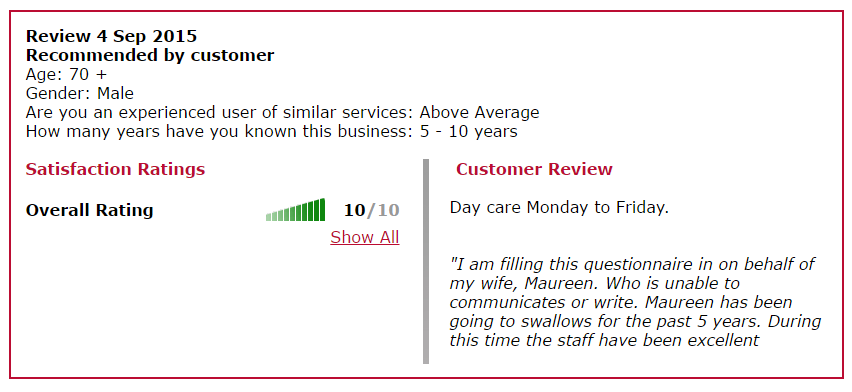 We ask the reviewer to tell us something about themselves - their age, their gender, their level of experience and how long they have known the firm. So you can look for the opinions of experts and beginners, look at the reviews from men or women of a similar age to yourself and see which opinions matter most to you.
Don't be put off by occasional low ratings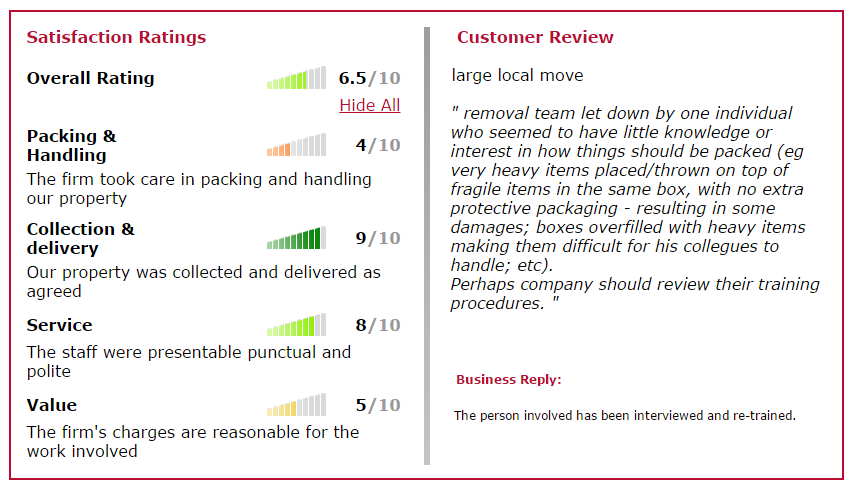 It is quite normal to see the occasional critical review or complaint, especially for firms with large numbers of reviews. You can't please everybody. So take a look at any reply that has been published by the business (we moderate these, to avoid offensive or person remarks) and see if that answers any concerns you may have. If in doubt, speak to the firm and ask them about it.
Following the code of practice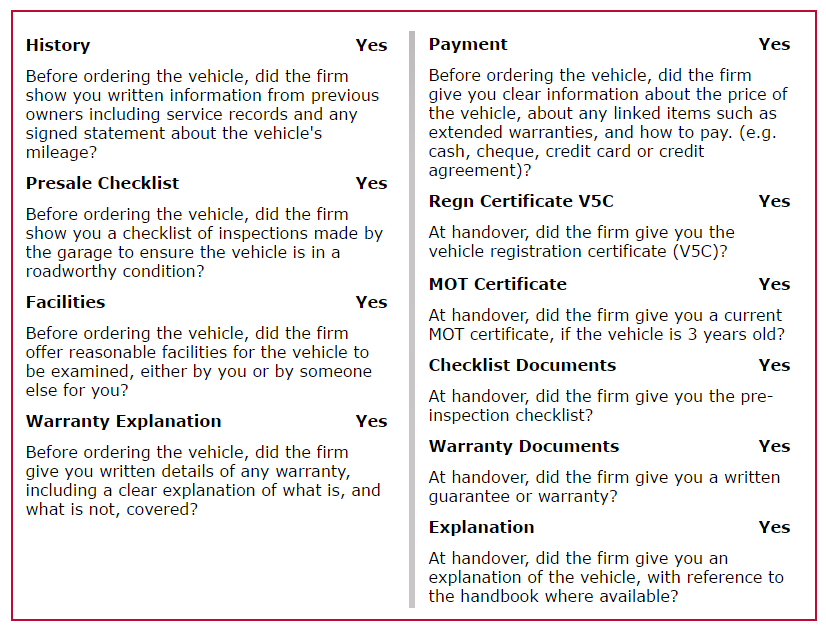 Referenceline has established a detailed code of practice for each industry, working with the relevant regulator, ombudsman of trade body. These questions are useful way to understand your rights in what may be an unfamiliar transaction and they form a checklist which you can use to make sure that any business you approach is treating you fairly. The example above is for used car sales.
Supporting Trading Standards

We are especially proud of our relationship with Trading Standards, with whom we have helped to set up a number of local good trader schemes. You can read more about these schemes here: Trusted by Trading Standards. We also worked with Buy with Confidence from the start, we created their first website and we have been a member from the beginning Buy with Confidence