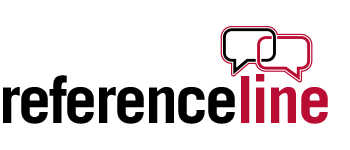 Helping you make a more informed choice:
Reviews, images, budgets, customer profiles, Trading Standards vetting and more ...
Read our reviews to find trusted firms with the experience you need.
Supporting Local Authority Trading Standards Services
Many local authorities have set up lists of businesses that have passed a stringent vetting process, carried out by Trading Standards, so you can be sure that these are reputable. This means that they have no adverse history of consumer complaints and that they have agreed to follow the spirit, as well as the letter, of the law. Things will still go wrong sometimes, but Trading Standards will be there to help you if you are unhappy, and they will remove any business from the list if they don't behave reputably. Referenceline has been proud to support a number of these schemes for over 10 years, starting with Dundee in 2005. Click on the logos and links below.
Supporting TrustMark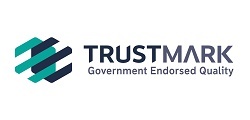 TrustMark is the Government backed quality scheme that signposts people to reputable local firms and expert tradespeople working to Government-endorsed standards in the RMI (repair, maintenance and improvement) sector. TrustMark has approved the following Scheme Providers who ensure that their TrustMark Registered Firmsí technical skills have been independently checked through on-site inspections to ensure a high quality of workmanship and trading practices. TrustMark is the only scheme that requires qualified inspectors to do these visits, so that tradespeopleís technical competence is checked as well as business practices and customer satisfaction. All of these Scheme Providers are audited annually by TrustMark, to ensure processes, standards and complaint procedures are being maintained.
Supporting Trading Standards Nationally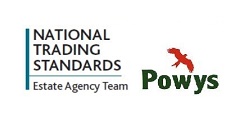 National Trading Standards Estate Agency Team (NTSEAT)
NTSEAT protects consumers and businesses by enforcing the Estate Agents Act (1979) and is responsible for issuing individual banning or warning orders under the Estate Agents Act; maintaining a public register of such banning or warning orders; approving and monitoring consumer redress schemes; providing specific advice and guidance to businesses and consumers about their rights and obligations under the Act. For more information on the National Trading Standards Estate Agency Team, including advice for estate agents and consumers, click on the logo above.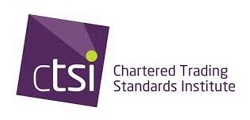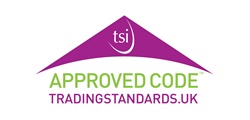 Chartered Trading Standards Institute (CTSI)
CTSI represents trading standards professionals working in the UK and overseas - in local authorities, business and consumer sectors and central government and operates the Consumer Codes Approval Scheme (CCAS). CCAS is facilitated self-regulation, that aims to bolster consumer protection and improve customer service standards by the approval and promotion of codes of practice; setting out the principles of effective customer service; requiring traders to have robust alternative dispute resolution.