Thorpe End Garage Ltd
77 Plumstead Road, Thorpe End
Norwich
Norfolk
NR13 5AJ
52.62432, 1.43291
Garage Services
Listed under: Air Conditioning Repairs & Regas, Batteries, Brakes, Clutches, Computer Diagnostics, Emission Repair, Engine Management, Exhausts, Garage Services / Car Servicing, MOT Testing, Oil and Filter Change, Steering, Suspension, Tyres Supply and Fitting
100% recommended: 10/10
8 reviews since 2021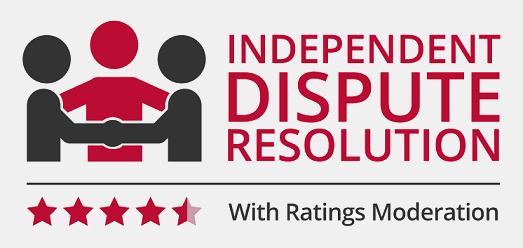 Independent Dispute Resolution
Referenceline works with CEDR to offer Independent Dispute Resolution for businesses displaying this logo. If the business is a member of another body which also offers dispute resolution, then that process will take precedence.

Consumers and businesses must first try to resolve any dispute. If this is still unresolved after 8 weeks, or if the business makes a final offer which the customer does not accept, then the consumer should contact Referenceline, who will advise on the process for contacting CEDR.

If CEDR is able to consider the matter, then Referenceline will publish CEDR's decision as well as the customer's review and the business's response. Read more about CEDR.

Ratings Moderation. If CEDR finds in favour of the business, then Referenceline may publish a summary of the review but may exclude that customer's ratings from the total for that business, if this will help consumers make a more informed choice.

The service is free to consumers. It is also free to businesses unless CEDR finds in favour of the consumer.
Trading Standards - Norfolk Trusted Trader
Norfolk County Council Trading Standards has established Norfolk Trusted Trader to address rogue doorstep trading, and the fear of it, by helping consumers to identify legitimate traders - thereby improving community safety and supporting older and/or vulnerable people to lead independent and safe lives.

The services delivered by member businesses are assessed by their own customers, through a survey system operated by Referenceline, helping other consumers make a more informed, and more confident, choice.

The information presented under this scheme is accurate to the best of our knowledge, but must not be taken in any way as a warranty by the Council of the status of any individual trader. The Council will not accept liability whatsoever arising out of the use of the information obtained under this scheme.


The information shown above is provided by the firm or the relevant body. Memberships may lapse or require renewal so we recommend that you check that the firm is still a member when you contact them. Please tell Referenceline about any misleading claims.